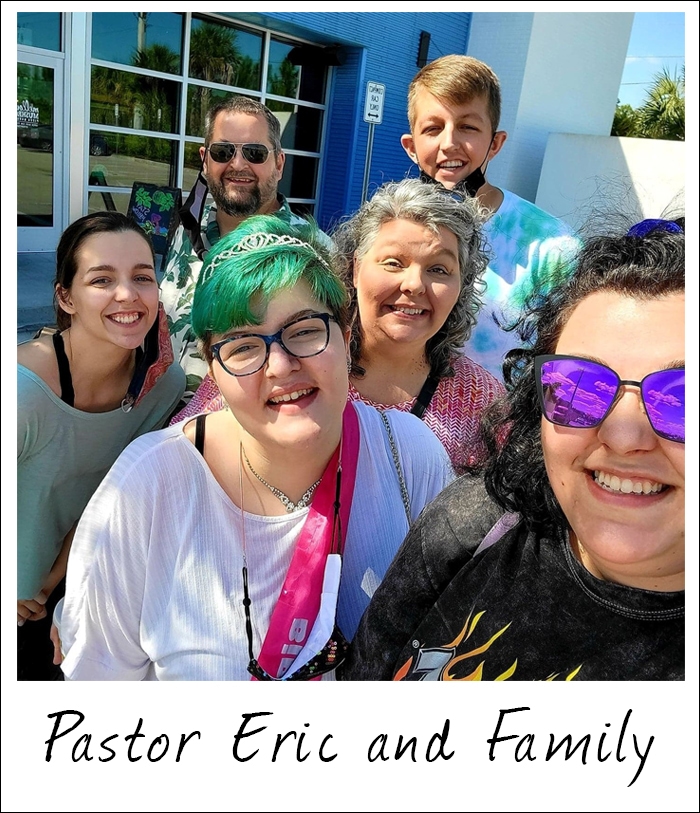 Hello Friends and Neighbors,

Thank you for visiting our website! If you're new to Hernando or to our church, you're in good company! I'm brand new to the church and this community as well. We can learn together!

The picture above is my family and we together, we are known in many circles as the McCreazies. We are glad to get the chance to serve in this area of Florida and enjoy all that the Nature Coast has to offer.

As are so many other churches, Hernando UMC is a church seeking to navigate the transitions created by an emerging post-pandemic world. While the pandemic is still with us, we are beginning to return to some old traditions and we've started some new ones. What we will be has yet to be revealed, but we are confident of one thing - God will guide us and sustain us through whatever comes. We hope you will join us on this adventure of growing in our faith! We no longer require you to make reservations to attend worship, so just show up ready to worship!

We have just re-activated our our official Facebook Page this week and you may see that at https://www.facebook.com/hernandomethodist. Be sure to give us a "like" and share it with your friends. We will be adding photos and other updates often, so be sure to follow us!

On August 2nd, I will be launching a daily email/social media devotional that will go out each weekday morning (Monday-Friday) by 10:00am. To subscribe to this daily devotional, Click Here to visit our Daily Devotional web page.

Again, thank you for checking us out! Come back to this page often for periodic updates and information about what's happening at HUMC. In the meantime, receive this blessing:
May God go before you to defend you,
Come behind to protect you,
And go beside you to befriend you.
May God go beneath you to uphold you,
Rest above you to bless you,
And dwell within you to comfort you. Amen.
Blessings!
Pastor Eric