Announcements

print this page

Worship Schedule, Classes & Opportunities

You are Welcome to Join Us!

Sunday's
8:45 am, Youth & Adult Christian Education
9:30 am, Coffee & Conversation
10:00 am, Worship Service
2:00 pm, Korean Worship Service



Tuesday's


6:00 pm, Adult Bible Study



Wednesday's


8:30 am, Men's prayer group meets at Joe's Restaurant in Inverness, Hwy. 41/44
3:30 pm, Korean Bible Study

Be sure to check the monthly & weekly calendars for any schedule changes.

Children and Youth Ministry
We meet on the 1st, 3rd and 5th Sunday night from 4:30-6:00 pm.
If you have or know of children/youth who might like to participate, please, see Beth Wolfe. If you are an adult and are interested in helping out even one Sunday a month also see Beth and she will give you the inside scoop. Most importantly, please, pray for the Children and Youth Ministries. It is vital that we "Train up a child in the way he should go" (Proverbs 22:6a). These kids need us. God needs us to help them.

Bone Builders is a volunteer led osteoporosis prevention exercise and education program for men and women. During one-hour classes that meet twice weekly, participants lift light weights to improve their bone and muscle strength while also working to better their balance. Bone Builders meet on Tuesdays and Fridays at 9:30am here at Hernando UMC. Any questions please see Marylou Benedict or contact church office.


---
"Celebration of Life: a Book of Grace and Gratitude."
Samuel "Lenny" Schultz and Esmee B. Schultz
Lenny and Esmee have created a lasting impression on very many people in our community and throughout the Florida Annual Conference and the world.

Thank you to everyone who expressed their love for Lenny and Esmee by sharing in writing your experiences, stories, prayers, and words of gratitude.

Hernando United Methodist Church has compiled a "Celebration of Life: a Book of Grace and Gratitude." Please download it from our Online Library.

Thank-you
Rev. David D. Spaulding


---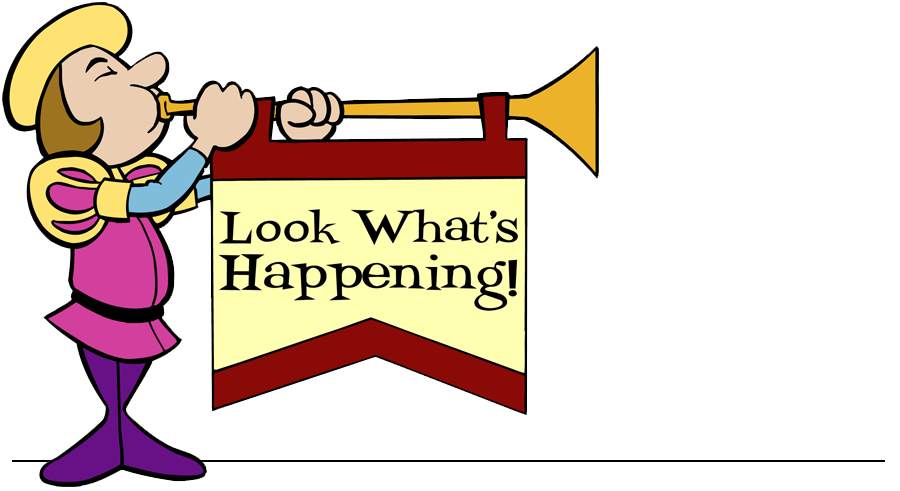 FREE CONCERT
Greg McDougal and the McDougal Kids
2016 Inspirational Award Winners The Greg McDougal Family! Come out for an evening of music, testimony, and fellowship!

Saturday, November 16, 2019 @ 4:00 PM
Hernando United Methodist Church 2125 E. Norvell Bryant Hwy, Hernando, FL 34433
352-726-7245

A Love Offering will be Accepted

Sponsored by Outreach Committee - Patsy Burgess

Download this Flyer from our Online Library.
---
Join the Choir
Come and check us out! We are extending an invitation to come and join our Adult Choir. Now is a great time to join us as our snow angels leave for the summer. Choir practice is on Tuesdays at 4:30 p.m. Everyone is welcome.

The Choir will be on Vacation in August. Our next rehearsal will be Tuesday, August 27th at 4:30 pm. New Members are Welcome!


---

United Methodist Men Food Drive
Please bring in your canned goods and nonperishable food items. Thank you for bringing in food for the food pantry. We gave 157lbs. of food to the CUB.


---

Outreach will be collecting gifts and cards for Attalanta's 22nd birthday
She will no longer be in the Compassion Child system after Sept 10, 2019 when she turns 22. We would like to thank all who have sent gifts and cards in the past for Attalanta. We hope to make this last birthday as our Compassion Child a special one! We will be collecting until Sunday Aug 18th (deadline). If you have any questions, please see Patsy Burgess. There is a collection box for Attalanta on back table by the sound booth.



School Supplies


Join us as we collect school supplies to help our HUMC children and Hernando Elementary "Back to School" experience be a positive one! Help by dropping off school supplies at back of church or church office. Monetary donation will also be accepted. Thank you.

Florida United Methodist Children's Home
Thank You to our congregation for the June 30th 5th Sunday Donation for the Methodist children home. The collection was a total of $461.00!!
The next 5th Sunday collection date will be September 29, 2019. Hopefully we will surpass the $500.00 mark!

Financial Secretary/Stewardship Chair
Thank you to Charlene Slanker our new Financial Secretary/Stewardship Chair. Roy Stewart has been doing a wonderful job with this ministry. The Financial Secretary essentially keeps track of the counting of offerings and recording the giving in the appropriate categories. The Treasurer and Financial Secretary may not be the same person nor can they be related.

For a complete accounting, send your request to: financial@tampabay.rr.com or put note on the registration pad. Please pray about your giving. Know that it supports so many good ministries that reach out into our community. Your church needs your gifts of your time, your money and especially your prayers.

Citrus Blessings In A Backpack
School Is Starting Soon. Let us not forget Citrus Blessings and silencing weekend Hunger for these children. We are blessed to have a wonderful dedicated group to pack Every month. Many thanks, we couldn't do this without you. Please note the items that are needed. God Bless each and Every one participating in this program.

Peanut Butter 18 oz.
Jelly 32 oz.
Parmalot Milk, 2 % - Non-refrigerated 32 oz. or individual size
Individual size water bottle. NO juice boxes or pouches.
Single serving pudding cups (non-refrigerated)
Single serving size Jell-O cups (non –refrigerated)
Single serving size Cereal Boxes
Cereal Bars
Single serving size Mac & Cheese (pop top)
** Tuna (pouch or pop top cans)
Chicken in water (pouch or pop top cans)
Single serving size Beanie Weenies (pop top cans)
Single serving Beef Stew (pop top cans)
** Tuna is by donation only, Blessings can no longer afford to purchase this food item.