Announcements

print this page

Join a CONNECT Group!!
Wednesdays 8:30 AM - Men's group - meets at Joe's Restaurant in Inverness, Hwy. 41/44

Sunday Youth & Adult Christian Education ~ 8:45 AM

Coffee & Conversation ~ 9:30 AM

Praise Music ~ 9:50 AM

Sunday Worship Service ~ 10:00 AM

Sunday Korean Worship Service ~ 2:00 PM

Wednesday Adult Bible Studies ~ 1:00 PM

Wednesday Korean Bible Study ~ 3:30 PM

Wednesday Youth Group ~ 5:30 PM

Thursday Adult Bible Studies ~ 6:00 PM resume in Spring 2016

Be sure to check the monthly & weekly calendars for any schedule changes


---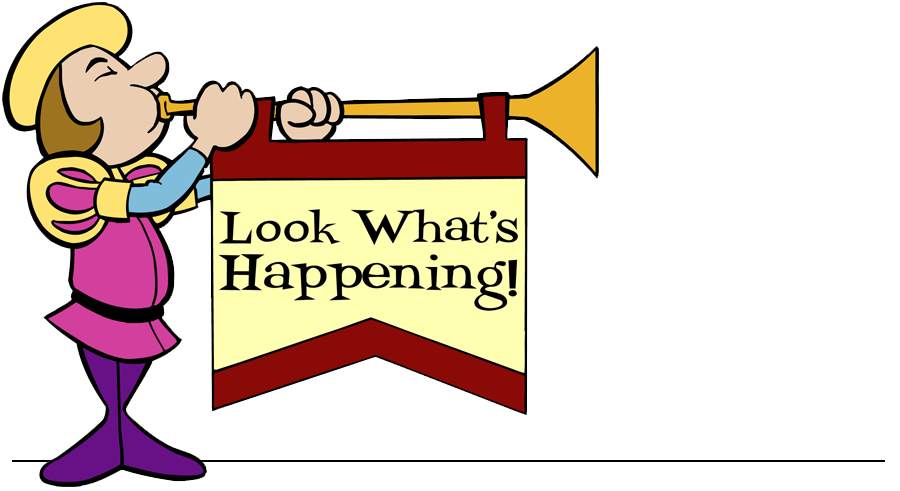 OVER 80's Dinner on Oct. 27th at 5pm.
Hernando UMW are inviting all of our church, family and friends to celebrate and honor all who are over 80. Come out for a time of fun, food and to honored those over 80 for their years and service. All church family and friends under 80 are to bring a side dish or dessert to share.

Holidaze Crafters Craft & Bake Sale
Please mark your calendars for our Craft & Bake Sale date, Friday, November 17th.


---

United Methodist Men Food Drive
Food donations delivered to the in the amount of 209 lbs. Thank you for your continued support.


---

We have two very pressing needs. We need a Church Treasurer and a Church Financial Secretary.

Church Treasurer
The end of the year is fast approaching and we are still in need of someone to fill the position of Church Treasurer. Larry Croft has held this volunteer position along with doing the accounting/bookkeeping for the past seven years and has done an exemplary job. We have recently hired John Bendall part time to take over the accounting/bookkeeping portion of the position. If you believe you have the skills (accounting, bookkeeping, and/or business management) to fill this position, please pray about it and listen to see if God is calling you to serve his church in this manner.

Financial Secretary/Stewardship Chair
We need someone to be the Financial Secretary/Stewardship Chair. Roy Stew-art has been doing a wonderful job with this ministry. He is stepping down at the end of the year. The Financial Secretary essentially keeps track of the counting of offerings and recording the giving in the appropriate categories. The Treasurer and Financial Secretary may not be the same person nor can they be related.

The financial information included in the Sunday bulletins is telling us our giving is down and our expenses are up compared to last year. We can only assume the poor economy is the reason for the decrease in giving. We have filled a few positions that were not paid positions, paid at a lower rate or did not exist last year and we have also started some new ministries this year thus the increase in expenses. We don't want to reduce any of the services or ministries to our members and community, because that is why the church is here. Please pray about your giving. Know that it supports so many good ministries that reach out into our community. Your church needs your gifts of your time, your money and especially your prayers.

120 year Anniversary
HUMC is having it's 120 year Anniversary, when our church was started and the first circuit rider came to preach. The Planning Committee is being formed, will you join? Do you have some ideas on how to celebrate? What special things would you like to do? Contact Roxann McCormick at 352-527-3948

United Methodist Women
The United Methodist Women are collecting school supplies for Hernando Elementary. There will be a box in the back of the church for your donations. Thank you.

Mission Items Needed, Local & Haitian Missions
• Flannel - dark busy prints (2.5 yard lengths);
• Kids clothing - especially boys;
• Men's clothing, leather/sturdy work gloves;
• Girls cotton underwear - sizes 10-16 (Note: girl size 16 is about the same as women size 5) (colored, NOT white);
• New Flip-flops (crafters will paint scripture on each one);
• Pillowcases for girls' dresses.

Citrus County Resource Center
Always needs food to dispense to families, so next time you're in the grocery story pick up an extra box of cereal or canned soup or something for the center.